For those of us who aren't professional writers we need to hold down another job to pay the bills and finding time to write can be difficult.
If you don't have time to write you simply aren't putting writing (or whatever your discipline is) high enough on your list of priorities. There is nothing wrong with this, just don't complain that you are too busy. Let's look at some common excuses as to why you can't get your shit together and illustrate how you're just a whiney layabout with no motivation. This goes for any discipline really, I just using writing as an example because that's what this blog is about.
Have you ever heard of lawyer's block? What about accountant's block? The last time you ordered a pizza, did the guy tell you 'Oh I'm sorry, I've got pizza block right now, I just can't make you anything. Try back tomorrow.'
Because they are professionals and they get their shit done on time or suffer the consequences. If you plan to be a professional writer you will have these magical things called deadlines that mean you can either have your work on my desk Friday evening or you can kiss your career goodbye.
If you don't feel inspired to write then don't write, assuming you have the luxury of no deadline. As a self-published author I can take as long as I damn well please to finish a work and I don't use writer's block as an excuse for my lack of productivity. I just REALLY wanted to run the Citadel of Flame with my Charr warrior in Guild Wars 2.
Let's take a look at your day. The average person wakes up, eats breakfast / goes for coffee. They maybe read the paper or check Reddit, do their usual hygiene routine, get dressed and go to work. You are then at work for roughly 8 hours in various stages of productivity. After work you may go out with friends or just go home to watch the latest episode of whatever you are currently addicted to. You make dinner, watch a movie or play a video game or something to unwind from a long day at the office / construction site / stripper pole and inspiration strikes you. I should sit down for a while and write something. You look at the clock and it's already 11pm, giving you no time to write if you plan on your nightly ice cream / porn ritual. You decide that tomorrow will be a better day to write something and commence said ritual.
All that time you spent on Reddit, driving to Starbucks, liking stuff on Facebook while at work, checking your Twitter feed, hanging out with friends, watching TV, adding things to your already too long Netflix queue, playing video games and watching porn could have been spent writing something.
I currently work 10-12 hour graveyard shifts to pay my bills. I don't write every night (morning) but I try to keep my projects moving at whatever pace I can while still keeping food on the table. I sacrifice my social life quite regularly in favor of my work because it is important to me. I also sacrifice a lot of work to go out and socialize / keep my sanity. There is a balance but ultimately it is my decision to be productive or not.
Let's say your wife is in the hospital and you are working two jobs to support your three kids and try to stay ahead of the hospital bills. Your mom is in a nursing home and your dad died last year only to leave you with six figures of debt to pay off. Tough break.
I could say that in between all the chaos there will be moments when you can put a few words on paper. You can get a voice to text device and speak your thoughts into a digital notebook. There are ways to make it work.
But let's be honest, your life is in shambles and finishing the story about your quirky fairy protagonist and her leprechaun love interest should be pretty low on the totem pole of responsibility. Get your shit straight, take care of your family and keep your brain working. But most of all, quit your bitching. It never helps.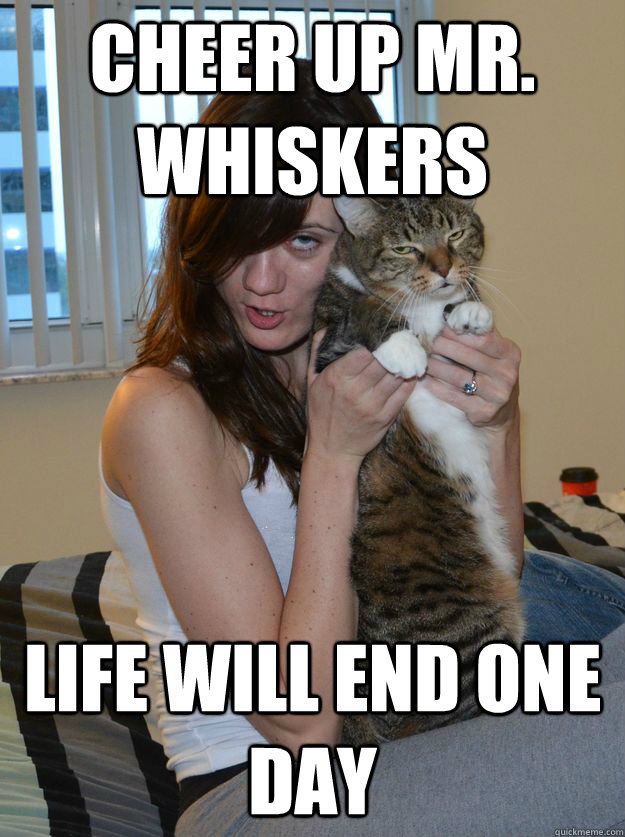 Productivity, in writing or otherwise, is a choice. Whether you allocate your resources properly and make time for your work is up to you and no one else. You will have to make sacrifices one way or the other. It will not be easy. At the end of the day the only one who can finish your work is you and the only reason it didn't get done is because you didn't do it.
Please share, comment, backlink and all that jazz.